Complex & simple solutions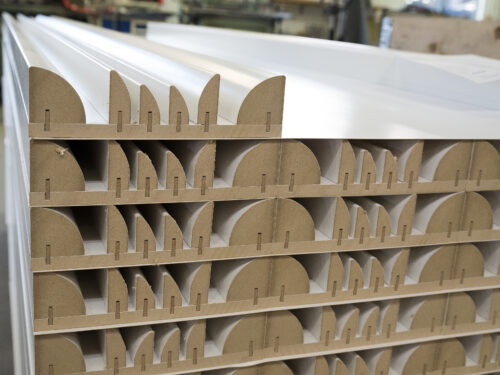 Assembled profiles
It is often rational to let GLT Herrljunga assemble profiles into a finished product. With solid experience and knowledge in profile coating, we often agree with the customer on a solution that consists of assembled profiles.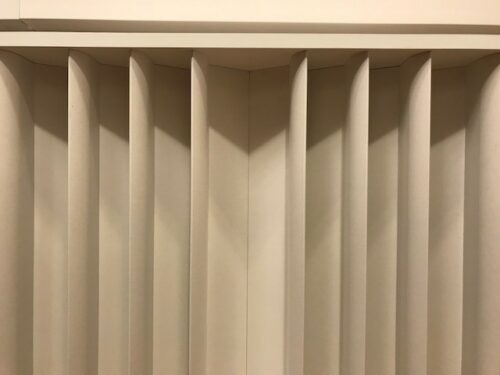 Folding profiles
Foil is strong enough to act in some constructions as hinges. We simply design prodiles from which we mold angled tracks in our CNC throughout the core to allow the foil on the other side to function as a hinge. In this way we can efficiently develop rational solutions, such as audio diffusers.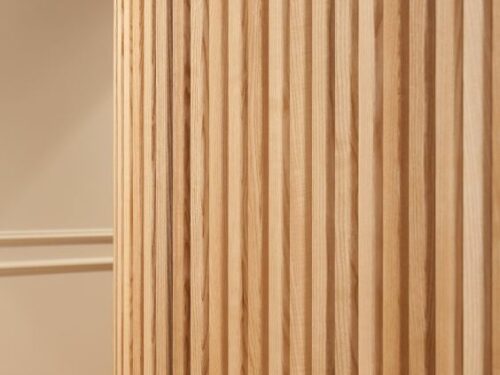 Rib walls & ceilings
Often, the simplest of solutions can be seen as complex. Ribbons in wood are a common feature in the public environment. Usually you think of interior ribs in solid wood. We are also able to produce theese in veneered or foiled MDF. We save time and money in this solution, no cracks, no joints, and that we can deliver these cut to the length yo uwish for.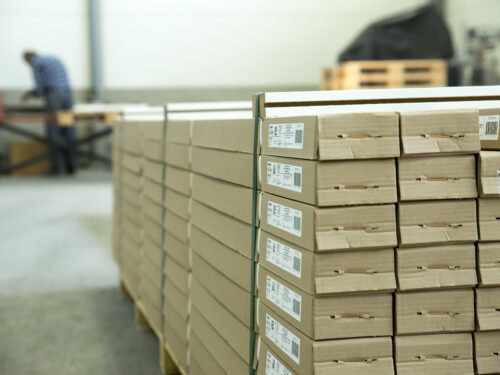 From wheat to bread
In our packing lines we can shrink foil and/or package in cardboard boxes directly to the customer. It is also possible to barcode for quick handling in the store or on the building site.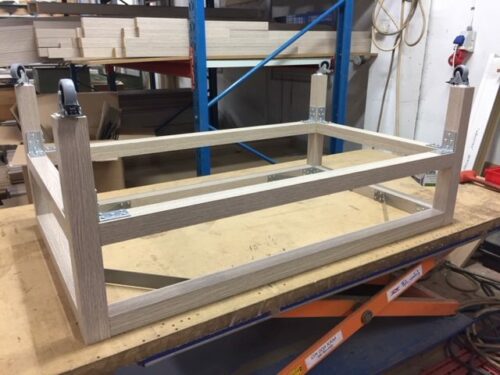 Mounting
In our assembly line we can if the customer wishes to assemble profiles into a finished product / furniture.