Klickboard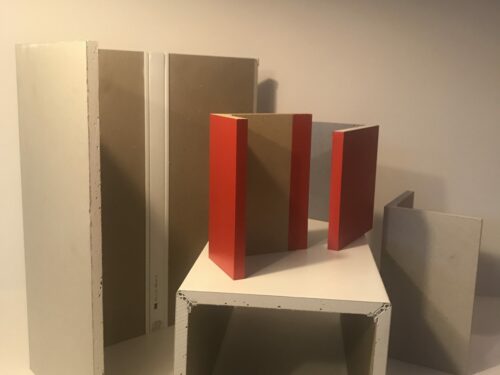 Klickboard
The Klick Board consists of a standard, hydro or diamond plasterboard where we have mounted one or more click profiles. The board will be delivered to you flat. With a few simple handles; remove a transport guard from the click list, then you can angle the boards in 90 degrees. It saves you a lot of time when you do not have to create the entire structure, set up corner protection, no spackling, etc.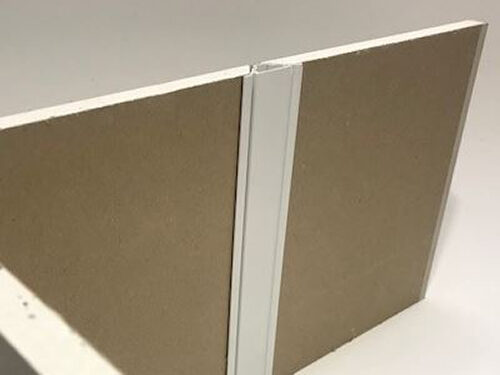 Klick profile
The gypsum board is transported flat to the building site, where you easily remove the transport guard, and then click and shape the corners. This way we optimize the shipping volume when we send the boards to you.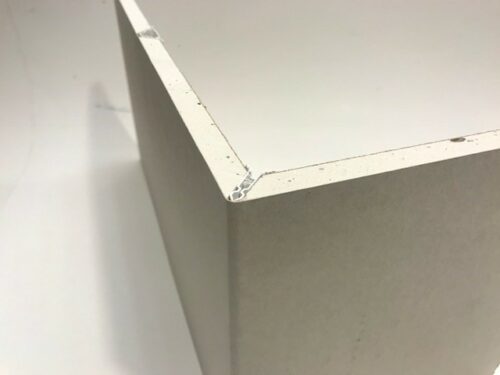 Klickboard 1-klick profile
Should it be built in ventilation or outside corners, one list is applied. In this way, the disc is once clicked with a perfect outer corner as a result!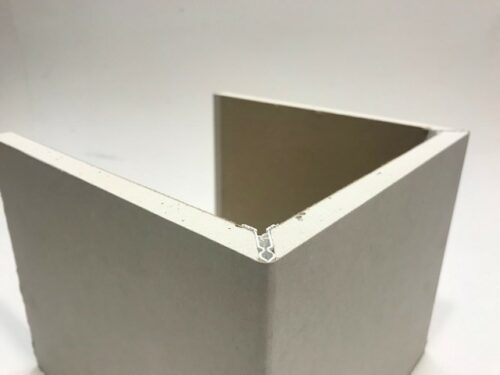 Klickboard 2-klick profiles
Our customers can define where the Klick-profiles are to be placed in the board. Applied two lists, simply click the disc to form a U. Quick and easy-to-build tube.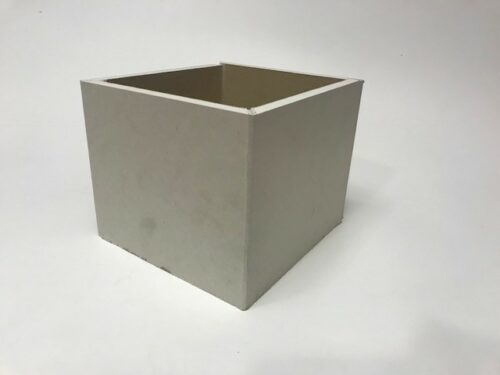 Klickboard 3-klick profiles
For example, in order to embed single-pillars we can place three clicks on the disc, which after the customer clicked the board gives four sides. However, a corner needs to be assembled according to traditional method (rule, screw, filler etc.).